Gotham Returns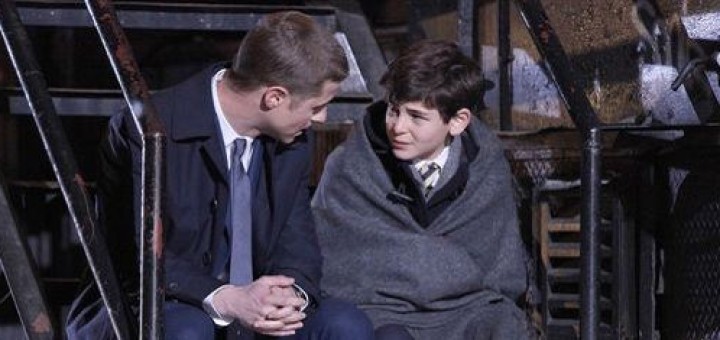 Gotham surprised me from the very first episode. Upon hearing about it I couldn't see myself getting into a show about Gotham City prior to Batman's arrival. It just didn't seem like a concept that could go very far since most of Batman's deadliest foes and their origin's are tied directly to him in some way. I still have my reservations about the show's future but the fall portion of Gotham's first season has been nothing short of masterful.
The show opens with Bruce Wayne's mother and father being shot which is a perfect place to start the show as it instantly hooked a lot of longtime comic fans. After that the story focused on two very different sides of the Gotham coin. One was hero cop James Gordon (played by Ben McKenzie) as he struggle to survive and clean up the city. The other was the notorious Batman villain known as the Penguin (played by Robin Lord Taylor). Although the show deviates from both character's origins in some respects, they have both been immensely entertaining. Other highlights in the show have been Harvey Bullock (played by Donal Logue) and Selina Kyle (played by Camren Renee Bicondova). Bullock is a mainstay in the comics and the animated series and Logue plays him perfectly, as a cop who is much more content going along with Gotham's corruption but still maintaining a moral compass. Selina Kyle is the woman who will become Catwoman and it's amazing how much the young actress resembles Michelle Pfeiffer in Batman Returns.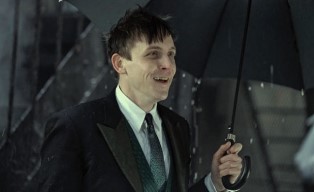 My absolute favorite aspects of the show are young Bruce Wayne (played by David Mazouz) and Alfred (played by Sean Pertwee). Alfred is much closer to the version of himself that shows up in Geoff John's Batman: Earth One. He's a bit meaner at times but that only makes it more fun when someone goes after Bruce, as is shown the episode "Lovecraft", when he takes out a group of assassins. That group of assassins is led by a female Copperhead (played by Lesley-Ann Brand) pointing to Batman: Arkham Origins as another source of inspiration for the show.  Young David Mazouz does a stellar job playing the angry young Bruce who very quickly starts to lay the foundations to his eventual creation of Batman.
My only real gripes with this show are very minor things. Arkham Asylum is not an island in the show which bugs me but I'm hopeful the facility will be moved at some point in the show's run. Along with this I am still concerned as to how they can keep the show interesting without Batman. At the very least it might be beneficial to move the story a few years into the future between seasons so we can see a teenage Bruce Wayne venturing into the city to fight crime on a street level. Of course if D.C. Comics really wanted to wow their audience they would make Gotham the canon origin of their new film Batman who will be played by Ben Affleck. It would probably double their audience and fill in a lot of missing pieces for audiences when the Batlfeck arrives in theaters to tussle with Superman. That said the Gotham writers have impressed me so far and I can't wait to see what happens when the show returns tonight at 8:00/7:00 c on Fox.
You can catch up with the show before then by checking out some episodes here!