January 2016
David Bowie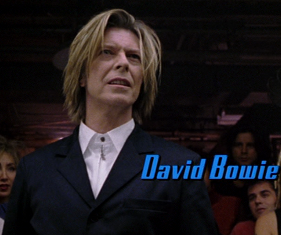 Geek Origin
David Bowie was born in 1967, when singer/songwriter David Jones changed his last name to Bowie to avoid confusion with Davy Jones of the Monkeees.

Fascinating Fact
Although, he will always be remembered first for his magnificent music, Bowie appears as himself in the film Zoolander. He also appeared as Nikolai Tesla in the Prestige, along with various other notable film rolls.
February 2016
Severus Snape

Geek Origin
Severus Snape was first brought to life in Harry Potter and the Philosopher's Stone (or Sorcerer's Stone as we know it in the States) in June 1997.

Fascinating Fact
Snape was played by iconic actor Alan Rickman in the Harry Potter films. He passed away at the age of 69 in January of 2016. Rickman was one of the only people who knew Snape's true motivations prior to the completion of the fantasy series.
March 2016
Wonder Woman

Geek Origin
Wonder Woman was created by Psychologist William Moulton Marston and debuted in December of 1941.

Fascinating Fact
Marston is best known for developing the polygraph test, commonly referred to as the lie detector. Among Wonder Woman's most famous weapons is her 'Lasso of Truth'. Wonder Woman makes her big screen debut this month in Batman V. Superman: Dawn of Justice.
April 2016
Brienne of Tarth

Geek Origin
Brienne first appeared in A Clash of Kings by George R.R.Martin, which was first published on November 16th of 1999.

Fascinating Fact
Gwendoline Christie, who plays Brienne in the television adaptation of the Song of Ice and Fire novels, also plays Captain Phasma in the latest Star Wars Trilogy.
May 2016
Black Panther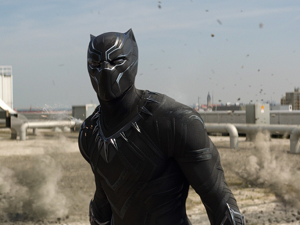 Geek Origin
The Black Pather first appeared in issue 52 of the Fantastic Four, released in July of 1966.

Fascinating Fact
The Black Panther was the first black superhero in comic books and actually predates the Black Panther Party by a few months. The character will make his big screen debut this month in Captain America: Civil War.

June 2016
Quicksilver

Geek Origin
Quicksilver first appeared in X-Men #4 released in March of 1964.

Fascinating Fact
Quicksilver has been portrayed in both the X-Men Movie Universe and the Marvel Movie Universe but is currently alive in only one of them.

July 2016
Cersei


Geek Origin
Cersei first appeared in A Game of Thrones, published on August 6th 1996 by George R.R. Martin.

Fascinating Fact
Cersei is obsessed with a prophecy that informed her that her 'little brother' would kill her. She always assumed this was Tyrion but her twin brother Jamie was born after her.

August 2016
Harley Quinn


Geek Origin
Harley first appeared in episode 22 of Batman  the Animated Series, Joker's Favor, which debuted in September of 1992.

Fascinating Fact
Before becoming the Joker's sidekick, as well as a villain in her own right, Quinn was a psychiatrist.

September 2016
Willy Wonka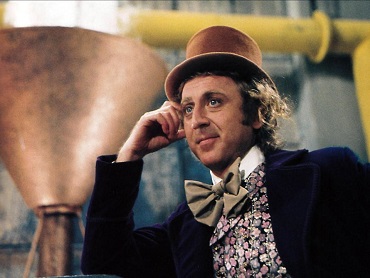 Geek Origin
Willy Wonka first appeared in Roald Dahl's 1964 children's novel Charlie and the Chocolate Factory.

Fascinating Fact
J.D. Cook had a youthful theory that Wonka actually disposed of all the children who entered his factory and then gave the company to Charlie to avoid the lawful repercussions.

October 2016
The Alien

Geek Origin
The Alien, later named the Xenomorph, was first introduced in Ridley Scott's Alien released in 1979.

Fascinating Fact
An Alien generally enjoys strolling in the darkness, stalking people through vents, and capturing other species to implant face huggers on to create more Aliens.