David Bowie: A Man of Characters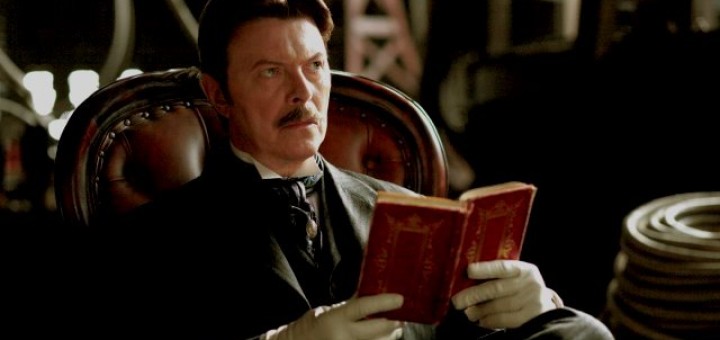 David Bowie started acting early in his career. He created the persona of Ziggy Stardust as part of his album Ziggy Stardust and the Spiders from Mars. He then spent months living in that skin before shedding it. When he moved to Germany he went by, the Thin White Duke. David Bowie was a man of characters long before he started to actually play any.
His most famous role is unquestionably that of Jareth, the Goblin King. Although initially panned, the film Labyrinth has become a classic for many children. Bowie brings a sense of glamorous dread to the character. His songs throughout the film are incredibly catchy but that's to be expected.
My personal favorite roll Bowie played was as Nikolai Tesla in Christopher Nolan's the Prestige. The Prestige is, in my opinion, the finest film Nolan has yet made. It uses all of his wild flare while holding together an extremely compelling narrative. Bowie's turn as Tesla is short but astoundingly well-acted. Most people did not realize Tesla was played by Bowie until the credits. It's a testament to his acting that he was able to keep people from coming out of the story to mentally shout, "That's David Bowie". He truly inhabits the character throughout his time in the roll.
Not all of Bowie's time on the screen was supporting. He starred in 1972's the Man Who Fell to Earth. It's the tale of an alien who journeys to Earth for water and ends up staying for our vices. A sequel is currently playing off-Broadway. Bowie added songs and helped write it. This wasn't the only time Bowie appeared on Broadway either. He starred in the Elephant Man for a short stint as a replacement. Ever adventuring, Bowie even delved into comedy. He had a cameo role as himself in the comedy Zoolander.
Now that he's gone it will be hard to see the real man separated from his larger than life persona. Over decades in music and film Bowie's built up an amazingly interesting reputation. One of his last works, Blackstar, seems to speak to that notion through its music video. In it, the corpse of an astronaut (Major Tom?) is found on a dark world. His gilded skull is carried before the convulsing inhabitants of the planet, while the rest of his skeleton drifts into the 'Blackstar' above it. What exactly that's supposed to represent, I'll leave up to you. It's just another testament to the fact that the most interesting character Bowie played was himself.