Shows that Deserve More Buzz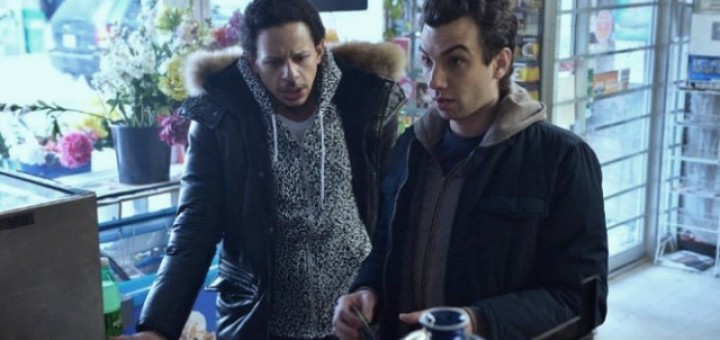 1. Constantine
This show got a bit lost this past fall because of the sudden flood of comic book based television shows but it may be the best one of the group. Matt Ryan is a perfect choice to play the titular hero and fits the roll well. His supporting cast is equally good. Angelica Celaya and Charles Halford both do excellent jobs as Zed and Chas respectably. The only problem the show ran into in its first season was a lack of episodes thanks to NBC's failure to request a full season. Thus the first seasons ends without any real resolution. Hopefully this is rectified in the coming season or the show will be moved to a better time or network. The Friday time slot is a complete death sentence since almost no one is home early on a Friday night. Two of the best episodes of the season are on demand on NBC.Com, Quid Pro Quo and Waiting For the Man. The closer to the comics the show stays the better it seems to fair so hopefully the creators keep that in mind moving forward.
2. Community
Ok, this one isn't really fair since it just started but I think it needs more buzz! Its move to Yahoo has been awesome so far as it seems like the company has given Dan Harmon full control of the show. This season certainly feels different but Harmon is making the best of what he has. Adding Keith David to the show already seems like a rousing success while fellow newcomer Paget Brewster has quickly fit in with the gang. So far Jim Rash continues to be the unofficial star of the show as he utters, 'Jesus Wept' while immersed in a virtual world. It's also fun seeing Britta (Gillian Jacobs) being used again since she seemed to have flown under the radar the last few seasons. Hopefully the episodes continue to amuse and impress enough to lead to a movie. We can't give up on #SixSeasonsandaMovie! Hopefully we can even get back all of the show's best characters for the movie…maybe even deceased Pierce Hawthorne (Chevy Chase), whose body has never been seen on screen! The horror movie rule is that if we haven't seen a body then the character isn't really dead. You can find every episode of the current season here for free courtesy of Yahoo.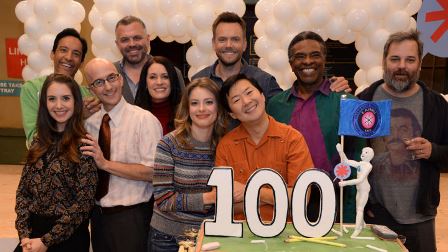 3. Man Seeking Woman
Jay Bauchel is hilariously underrated as Josh. He was fantastic in She's Out of My League and plays a slightly similar character in this show. What really makes this one unique though is the fact that it brings common relationship metaphor woes to life. Josh's ex-girlfriend dates Hitler…literally. When Josh settles down with someone new they join together as one person in one body…eventually leading to their very bloody spit. Every episode was hysterical and Eric Andre, who played Mike managed to make every scene he was in even funnier. The best episodes usually focused on Josh and Mike alone. Especially the amazing third episode called Pitbull. Josh's sister Liz (Britt Lower) is also excellent and even gets a full episode focused on her exploits as a Woman seeking man. Although I'm not sure if this show will get a second season it wrapped up it's narrative really well in it's season finale where Josh accidentally brought about the conquest of mankind by aliens while trying to fix his relationship woes using time travel. At the very least this show will be remembered as a cult classic. You can discover this show pretty easily as every episode can be found on FX on Demand.
4. Silicon Valley
Another great part of the movie, She's Out of My League, was T.J. Miller who is one of the funniest parts of the show Silicon Valley. It's already got a second season incoming but has been relatively quiet in its time off the air. This was probably the funniest show to debut last year and every episode keeps you laughing but T.J. Miller's acid binge in the third episode was definitely the highlight of the show. This one also didn't have a very long episode count but I think short seasons should probably the norm as it eliminates filler in the narrative and the overall show. Look for this one to come back to HBO on Sunday April 12th and check out the second season's preview below.